In recent times, Western military experts have been quick to offer critiques of Ukraine's war strategy, believing they possess superior knowledge of conflict management. According to NBC News, American officials privately expressed their disappointment with Kyiv's military deployment and its perceived failure to apply NATO training principles. However, despite the external scrutiny and advice to gather more forces in the south, the Ukrainians continue to conduct the war according to their own well-founded principles. In the face of minefields and the potential for protracted conflict with a more populous adversary, they have chosen a cautious approach, preserving their personnel. Their strategy revolves around attacking Russian supply chains and command-and-control facilities behind the front lines while prioritizing the destruction of artillery near the combat zone.
Ukrainian commanders possess unique insights into the dynamics of this conflict, having experienced its challenges firsthand. As the war persists, it becomes increasingly evident that Ukraine has valuable lessons to offer, even to military superpowers like the United States, regarding modern military operations.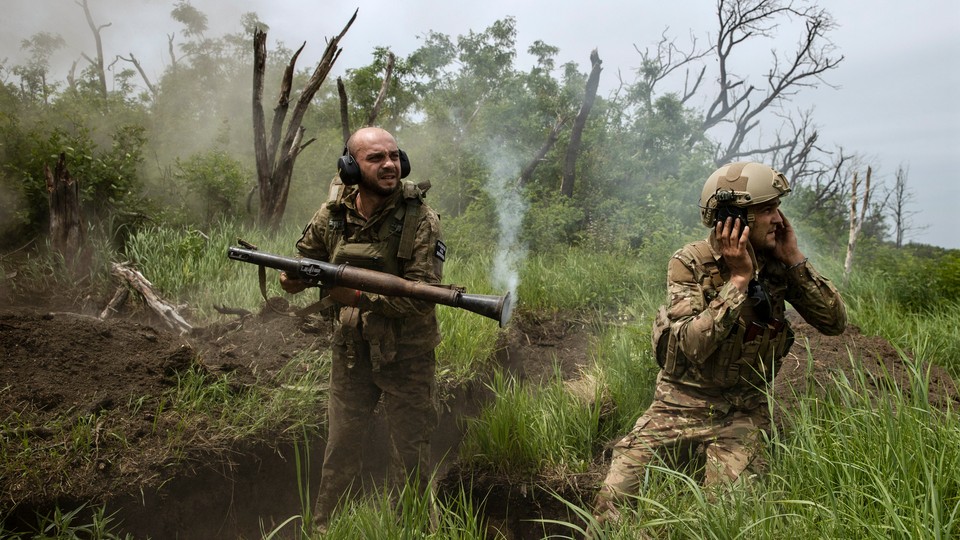 In recent speeches, U.S. Deputy Secretary of Defense Kathleen Hicks outlined a vision of how the United States could defend itself in a potential conflict with China. This vision closely mirrors the approach of Ukrainian military planners. Instead of engaging in a conventional mass-versus-mass battle, Hicks proposed achieving victory through innovation and technological prowess, producing AI-enabled, all-domain attributable autonomous (ADA2) vehicles through the Replicator Initiative. These ADA2 systems could revolutionize warfare, making it exceedingly difficult for the larger People's Liberation Army (PLA) to counter them, thus reducing the need for American soldiers to be exposed to harm in the face of a formidable adversary.
Hicks highlighted the ongoing war in Ukraine as a precedent for a potential U.S. conflict with China, emphasizing the need to overcome the Chinese advantage of sheer mass. Ukraine's creative utilization of military technologies has left a significant impact on Pentagon thinking. Leveraging their society's flexibility and grassroots initiative, Ukrainians have developed numerous indigenous military systems, including cost-effective aerial drones for intelligence gathering and bombing missions within Russia. Furthermore, Ukraine has effectively adopted technologies developed elsewhere, such as Starlink internet service and U.S.-made Switchblade drones, showcasing how emerging technologies can play a decisive role in defending against modern military aggression.
The war in Ukraine has reinforced several principles that the Pentagon already recognized, notably the importance of gaining control of the airspace in conflict zones to facilitate the movement of heavy equipment. The recent events in Bakhmut and the Ukrainian counteroffensive have underscored this aspect. However, the Pentagon's interest in the Replicator Initiative suggests some doubt about the ability to maintain air supremacy over an extended period, particularly in a conflict against China with its vast resources. While preserving air supremacy remains a strategic goal, it may not be realistically attainable, necessitating adapted planning.
While Ukraine's successful drone attacks demonstrate the advantages of AI-enabled drones, recent events have also emphasized the significance of traditional elements of industrial warfare. The Ukrainians have benefited from targeting Russia's supply logistics and the effectiveness of Western-supplied heavy artillery. Despite initially struggling to adapt to large-scale warfare and relying on substantial external aid, Ukraine has made significant improvements, including manufacturing more of its heavy artillery shells and cost-effective utilization of off-the-shelf products.
Critics may question Ukrainian commanders' decisions in reclaiming occupied territory, but the reality is that Ukraine offers valuable insights into modern warfare that extend beyond conventional NATO approaches. As the conflict continues, the world can learn much from Ukraine's experience in adapting to the evolving landscape of contemporary warfare.